"Escape Room"

Season 5, Episode 35

Information
Air Date

February 8, 2020

Prod. Code

536

Writer(s)
Director

Evelyn Belasco

Episode Chronology
Previous
Next
Escape Room is the thirty-fifth episode of the fifth season of Henry Danger. It premiered on February 8, 2020 to an audience of 0.89 million viewers.
Plot
Kid Danger and Captain Man enter an escape room by a factory owner with a "chip" on his shoulder, and become trapped inside with two new kids, Mika and Miles, who are oddly good at solving the puzzles they need to answer to get out.
Cast
Main Cast
Minor Cast
After-Credit Cast
Maurice Meredith as Hermie
Maximillion Acevedo as Lawn Ranger
Trivia
This is Jack Frittleman's first appearance since Henry's Frittle Problem in Season 4.
This episode introduces Mika and Miles, two main characters of Henry Danger's spin-off series, Danger Force.
Ray apparently doesn't know Charlotte's last name.
Ray thinking Charlotte's last name is "Sweb" is a reference to the book, Charlotte's Web.
This is the eleventh time Ray is Captain Man for the entirety of the episode.
Piper got a new haircut.
Flashbacks from The Trouble With Frittles and Henry's Frittle Problem are shown.
Miles breaks the fourth wall when he says that the Frittle Factory blew up a few Seasons ago.
Songs from the Henry Danger: The Musical are sung, but with altered lyrics for Dog Judge: The Musical.
Piper and Schwoz wore the bear proof suit that Henry wore in Whistlin' Susie.
Officer Walnut mentions the events of Sister Twister, Part 1 when she dropped Piper of on Stank Street and made her clean up trash.
This is the twelfth episode without any recurring characters.
When Schwoz said the word room, he used his normal voice instead of his characters voice.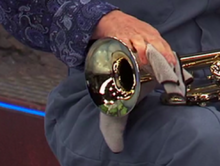 When they show the exterior of the Escape Room, you can see a truck with the logo SedEx on it, which is an obvious spoof of FedEx.
Goofs
In the reflection of Schwoz's trumpet, you can see the green screens that are used for the TV screens in the Man Cave.
Gallery
| | |
| --- | --- |
| | To view the Escape Room gallery, click here. |
Video Gallery
Community content is available under
CC-BY-SA
unless otherwise noted.